Moje nová láska i zbraň: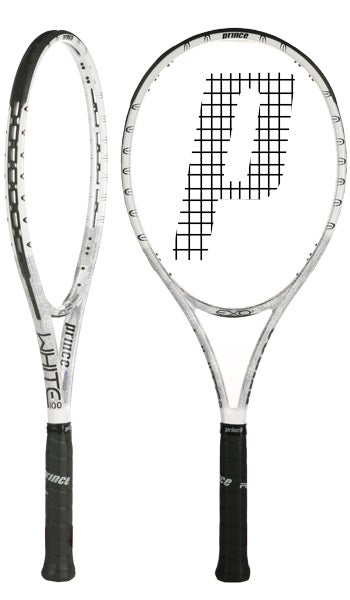 Index zrychlení míče: 1100
Velikost hlavy:100 in2 / 645cm2
Hmotnost: 295 g nevypletená
Vyvážení: 33 cm
Swing weight: 290
Délka: 27 in / 68,6 cm
Profil rámu: 23 - 25 - 22
Výplétací vzorec: 16 x 19
Premier LT
Doporučená MOC 4 990 Kč
Napleteno mám 25/24 Luxilon Alu Power Fluoro 1,23 (dříve 23/21 Babolat Pro Huricane 1,25/Babolat N.vy 1,3)
Měl jsem před ní
Prince O3 Speedport Black
a pořád jí mám, teď už jako zálohu. Bývalá raketa Bryanovců, Kvěry Peschke či Marušky Šarapovový. Byla a je výborná, ale na mě trochu těžší, než bych při jistym svym do tý doby silnym úderu potřeboval. Váhal jsem dlouho, protože opravdu je to dělo, nakonec jsem to risknul a koupil "wajtku".
Závěr z EXO3 White
- mám ji cca 6 týdnů a excelent, naprosto mohu doporučit pro ty, kdo se pohybují na hraně mezi amatérem a větším amatérem
Pokud trefíš balon mimo střed, No problem, sweet spot je fakt obrovskej.
Jedno negativum:
sama nehraje, pořád je to v hlavě, rukách a nohách

_________________

...nabídnutý mečbol využívám.
Babolat Pure Drive Wimbledon / Babolat RPM Blast 1,20mm
Člen Klubu sportovních novinářů
info@tenisforum.cz